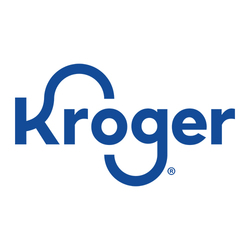 Retail Store Clerk
Carmel, IN
Kroger is now hiring Retail Clerks.

We are only accepting candidates for our stores in the north Indianapolis area !

Earn up to $12.80/hour starting rate with proven experience.

3rd shift available with $1.50 per hour premium

Our primary focus is to create an uplifting customer experience through exceptional service. We are looking for friendly and engaged people who have a passion to serve and Feed the Human Spirit. Our associates work in different departments in our stores but share a common goal of being friendly and caring to each other and our customers. From making it right to making connections, we show each other how much we truly care.

We are now accepting applications for all positions including cashier, bagger, e-Commerce clerk, grocery clerk, produce clerk, meat clerk, deli clerk and bakery clerk.

We offer our associates much more than just a paycheck, we offer a career with promise.

In addition to medical and retirement plans, we offer paid vacation, life insurance, tuition assistance and college scholarships. Associates also enjoy flexible schedules and employee discounts, and many associates who begin in part-time jobs choose to grow with us into long-term careers.

High School Degree required
• Must be friendly, approachable, and have an outgoing demeanor.
• Assist customers at checkout and bag groceries.
• Build attractive displays and stock shelves.
• Select and gather products to fulfill customer's online orders.
• Prepare gourmet dishes, make artisan sandwiches and serve local and imported cheeses.
• Bake fresh breads and cookies, decorate cakes and serve personalized coffees.
• Create artistic floral arrangements.
• Prepare fresh cut fruits and vegetables.
• Cut and serve the highest quality meats and seafood.
• Contribute in many other areas to provide extraordinary service to our customers.
• Ability to work in a fast-paced environment and take initiative.
• Must have sound judgement and decision making skills.

Take your passion for fresh, healthy foods to the next level by joining our Fresh team. When you're working in one of our Fresh positions, you'll have an opportunity to help customers make healthy meal choices and educate them about organic produce, meat and seafood options. Help customers see food in a fresh, new way every day and know that you're making a difference by making the world a little healthier one customer at a time.

We are an Equal Opportunity Employer.

19576